68projects, founded by Galerie Kornfeld, has earned international recognition for its expansive programme and committed support to residency artists and their exposure to the German market. Through its initiatives, international and regional curators have created shows in Berlin, and a notable collaboration takes place each year with Villa Aurora and Thomas Mann House.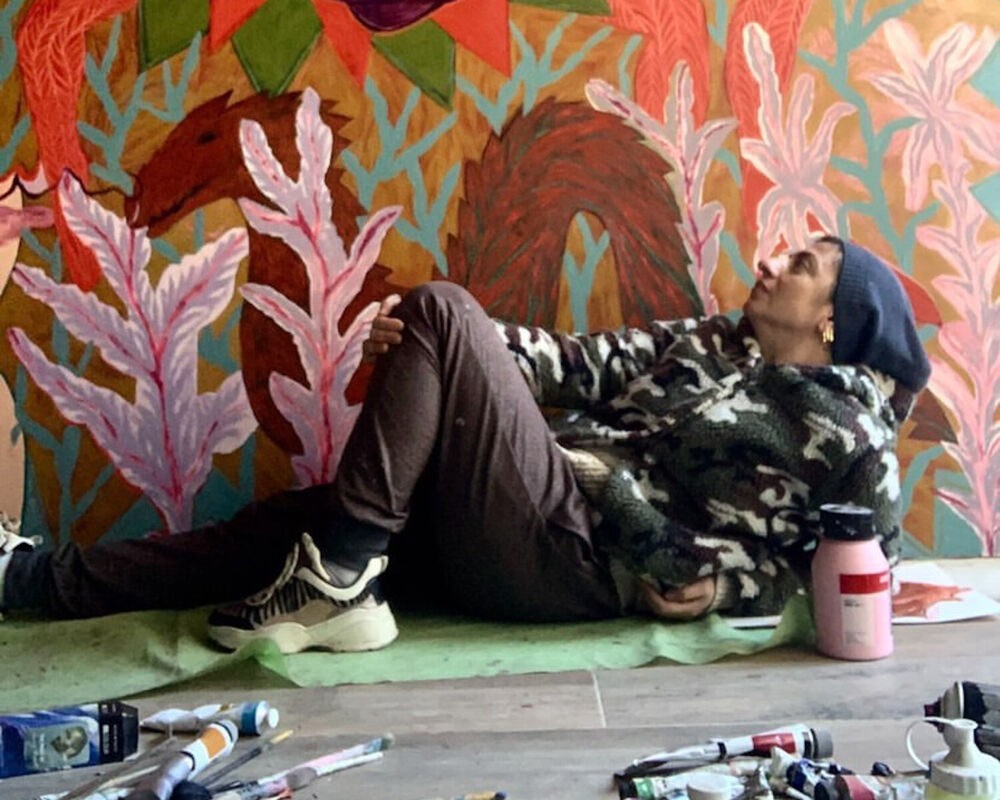 Rusudan Khizanishvili
Rusudan Khizanishvili invites viewers into multilayered portals of distorted figures and animals who act as symbolic door handles between cultures, nations, times and identities. Methamorphosis as a cultural phenomenon is explored – as she comments on a society starved in a digital reality, escaping into the natural preserves of her compositions.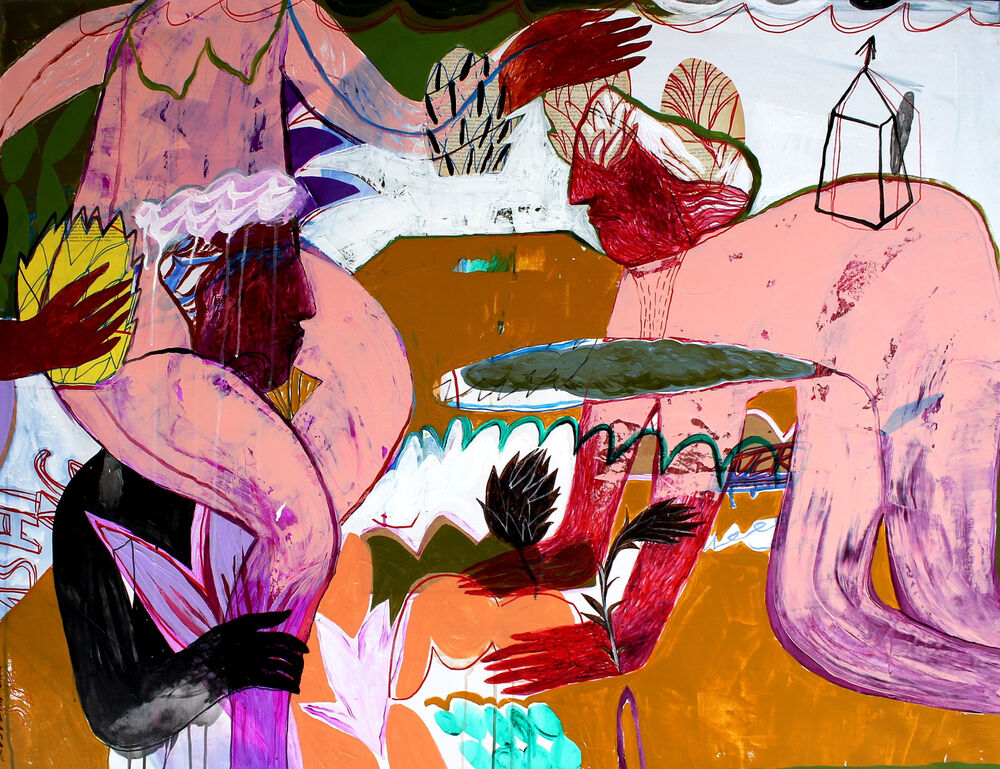 Rusudan Khizanishvili
"The Rising Star" , 2019
Acrylic on canvas
120 x 180 cm
Price: 7.600 Euro (excl. VAT)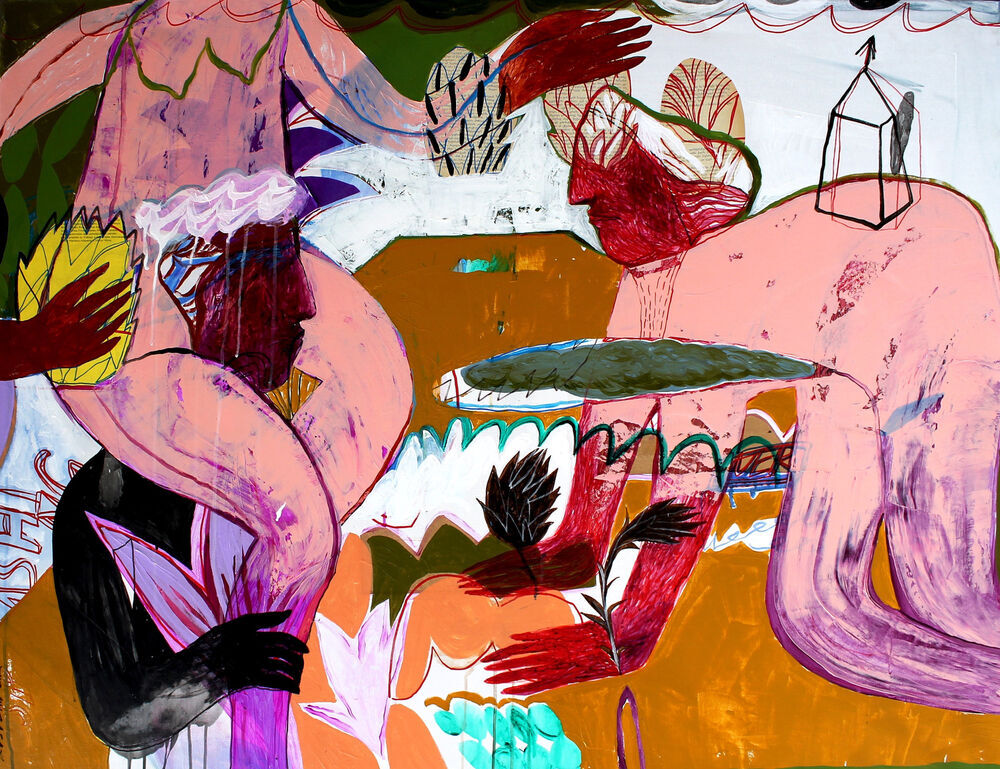 Rusudan Khizanishvili
"The Rising Star" , 2019
Acrylic on canvas
120 x 180 cm
Price: 7.600 Euro (excl. VAT)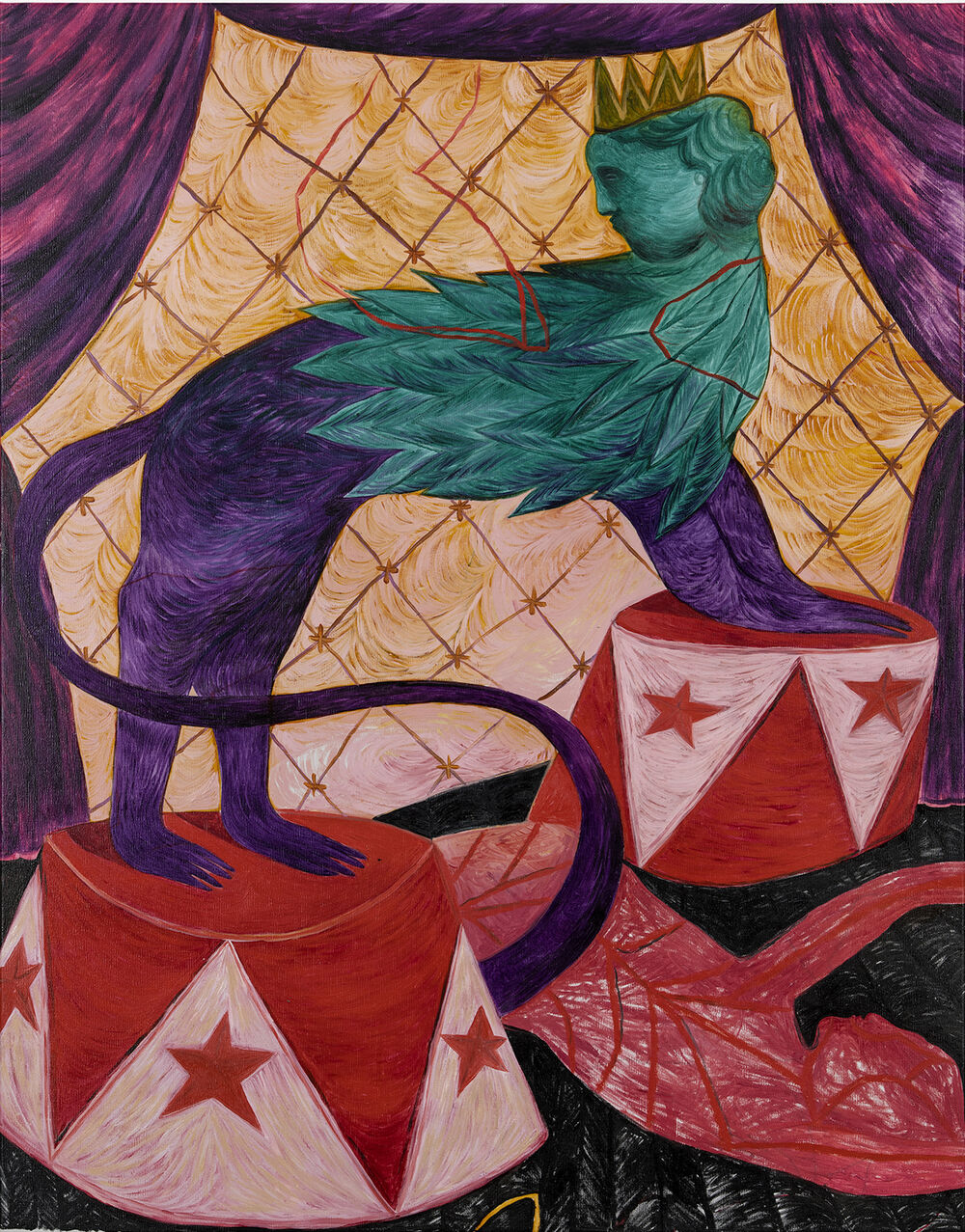 Rusudan Khizanishvili
"Victory" , 2020
Oil on canvas
165 x 130 cm
Price: 7.400 Euro (excl. VAT)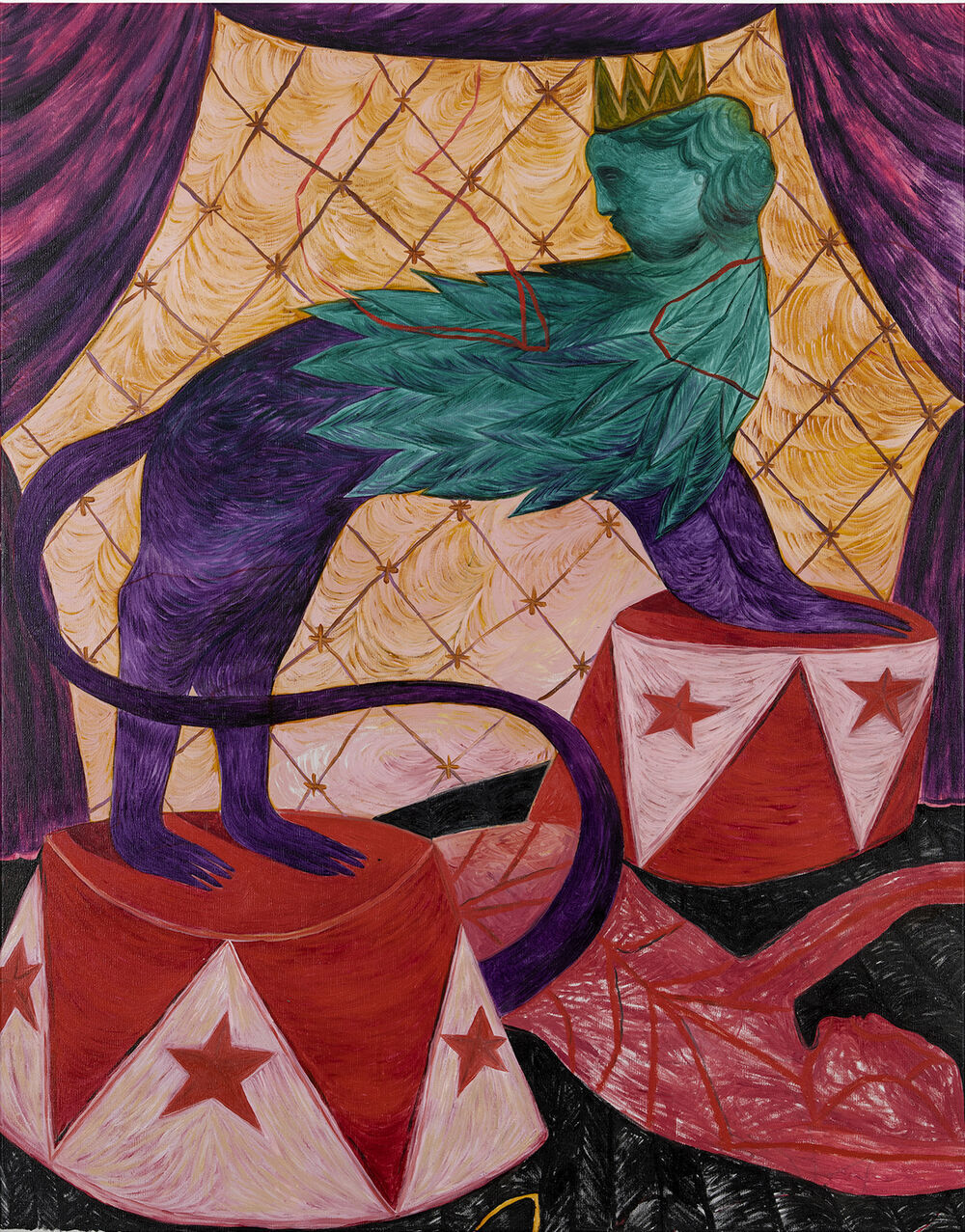 Rusudan Khizanishvili
"Victory" , 2020
Oil on canvas
165 x 130 cm
Price: 7.400 Euro (excl. VAT)
68projects.com
Courtesy of Galerie Kornfeld and the artist, Copyright Gerhard Haug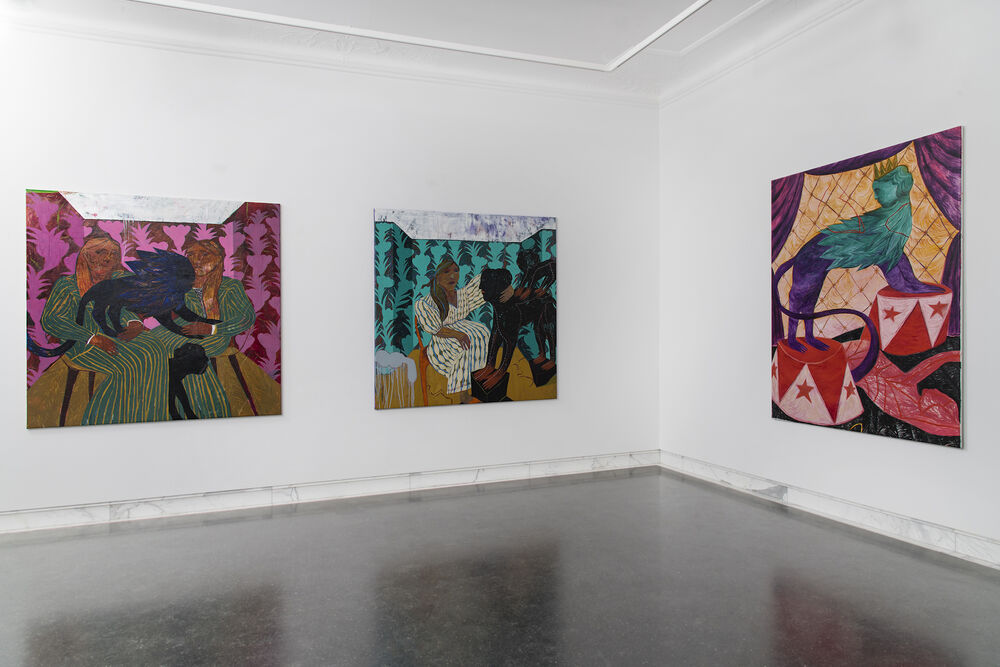 Rusudan Khizanishvili
Rusudan Khizanishvili, Installation view "Rooms & Beings", curated by Nina Mdivani, 68projects, Berlin, 2020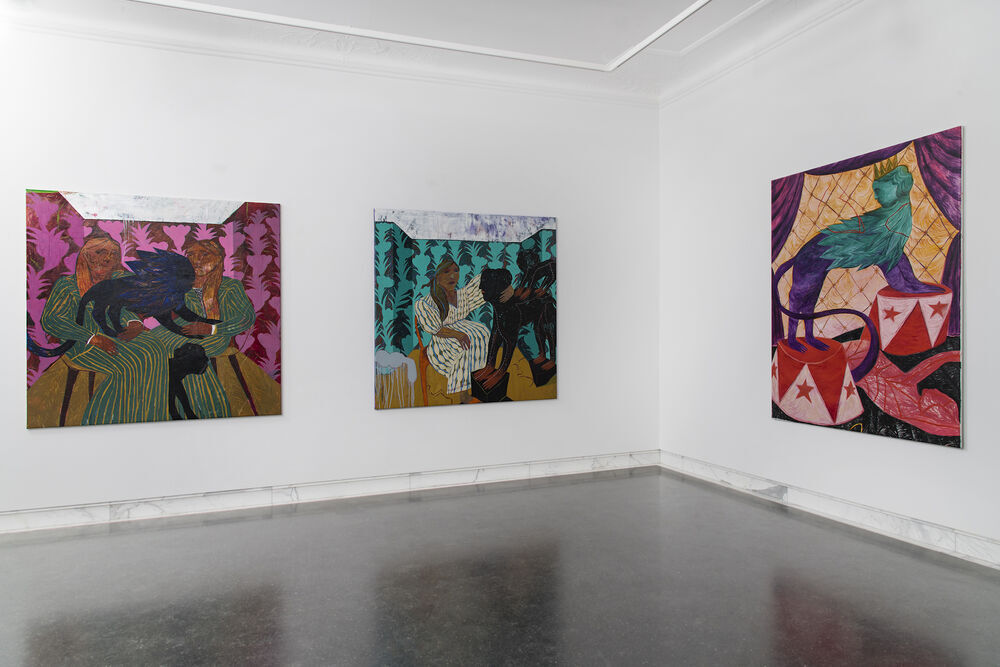 Rusudan Khizanishvili
Rusudan Khizanishvili, Installation view "Rooms & Beings", curated by Nina Mdivani, 68projects, Berlin, 2020
68projects.com
Courtesy of Galerie Kornfeld and the artist, Copyright Gerhard Haug