68pro­jects, founded by Galerie Korn­feld, has earned inter­na­tional recog­ni­tion for its expan­sive programme and commit­ted support to resi­dency artists and their expo­sure to the German market. Through its initia­tives, inter­na­tional and regional cura­tors have created shows in Berlin, and a notable collab­o­ra­tion takes place each year with Villa Aurora and Thomas Mann House.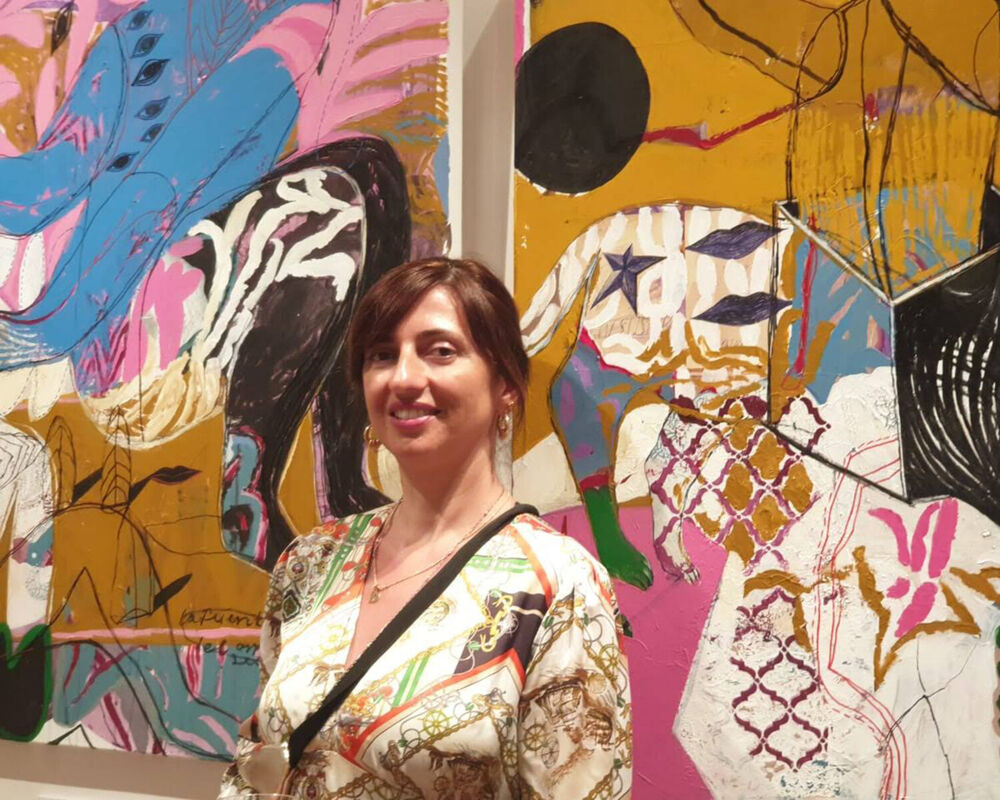 Rusudan Khizanishvili
Rusu­dan Khizan­ishvili invites view­ers into multi­lay­ered portals of distorted figures and animals who act as symbolic door handles between cultures, nations, times and iden­ti­ties. Methamor­pho­sis as a cultural phenom­e­non is explored – as she comments on a soci­ety starved in a digi­tal real­ity, escap­ing into the natu­ral preserves of her compo­si­tions.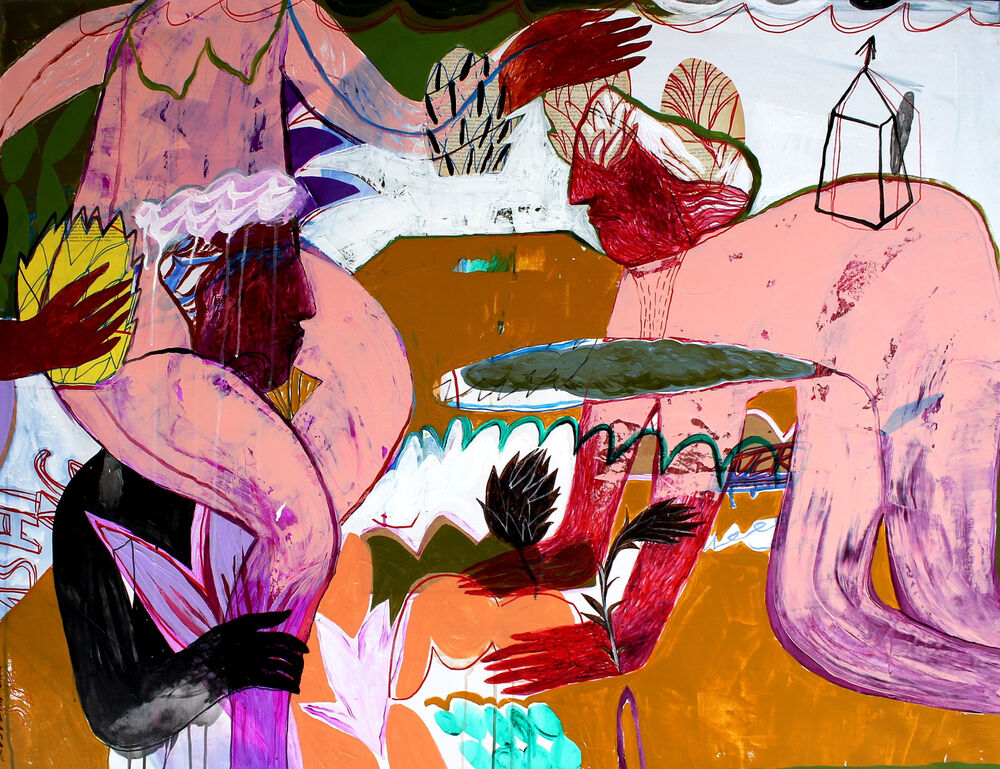 Rusudan Khizanishvili
Long Time Jour­ney, 2019

Acrylic, mixed media on canvas
100 × 130 cm
Price: 4.650 Euro (excl. VAT)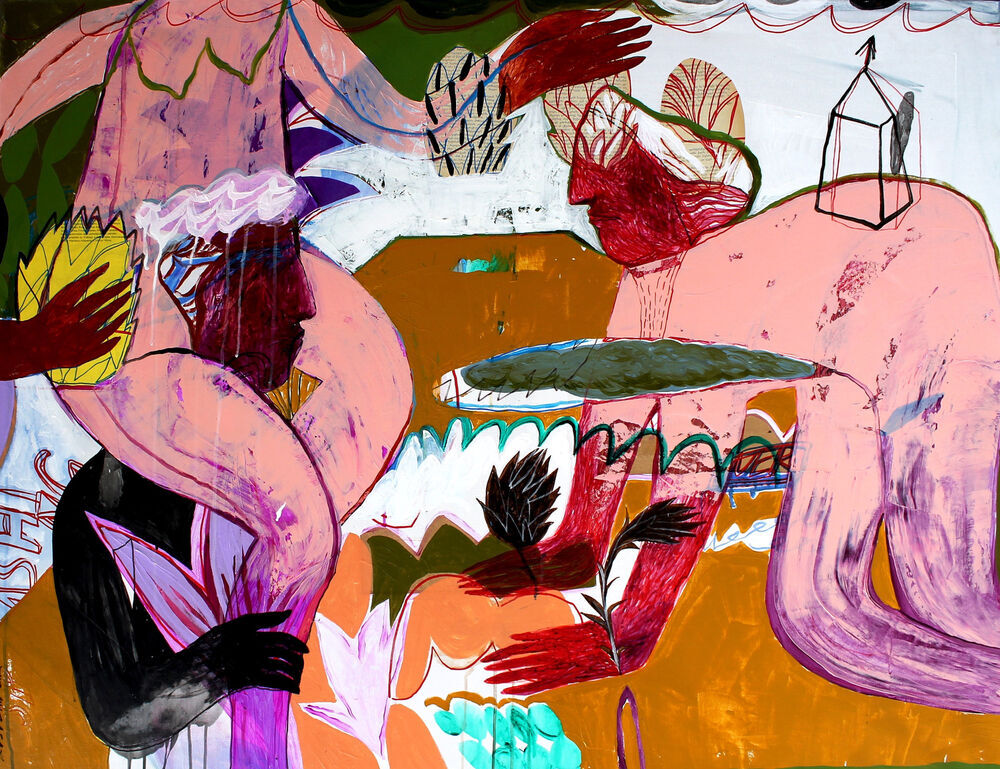 Rusudan Khizanishvili
Long Time Jour­ney, 2019

Acrylic, mixed media on canvas
100 × 130 cm
Price: 4.650 Euro (excl. VAT)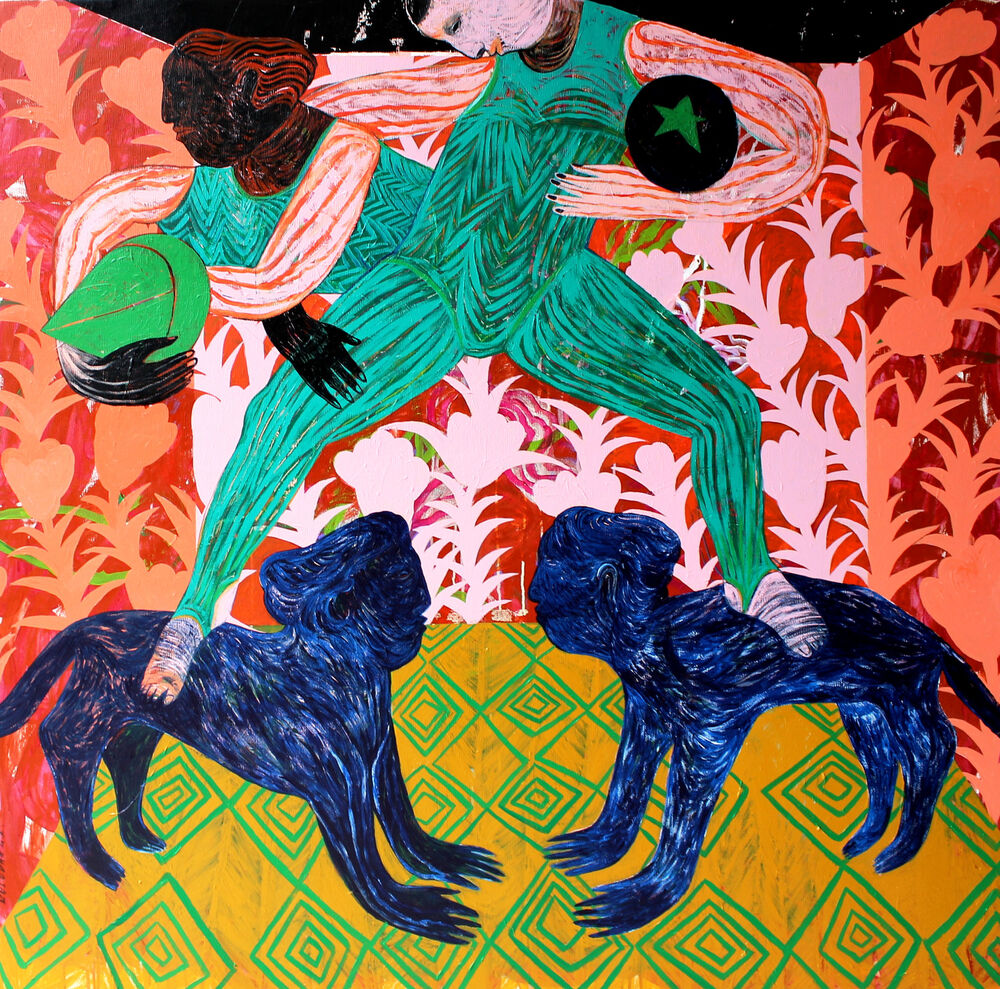 Rusudan Khizanishvili
Circus Paradise, 2020
Acrylic, mixed media on canvas
150 × 150 cm
Price: 7.400 Euro (excl. VAT)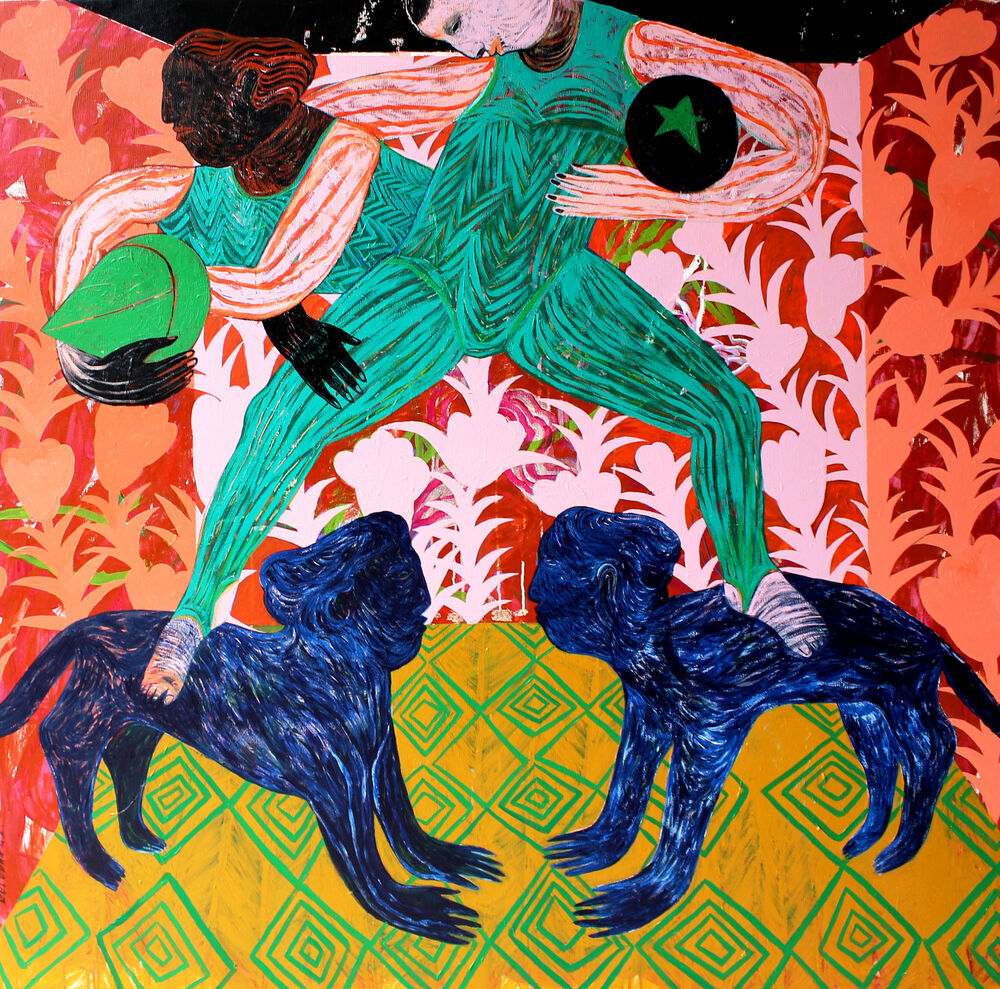 Rusudan Khizanishvili
Circus Paradise, 2020
Acrylic, mixed media on canvas
150 × 150 cm
Price: 7.400 Euro (excl. VAT)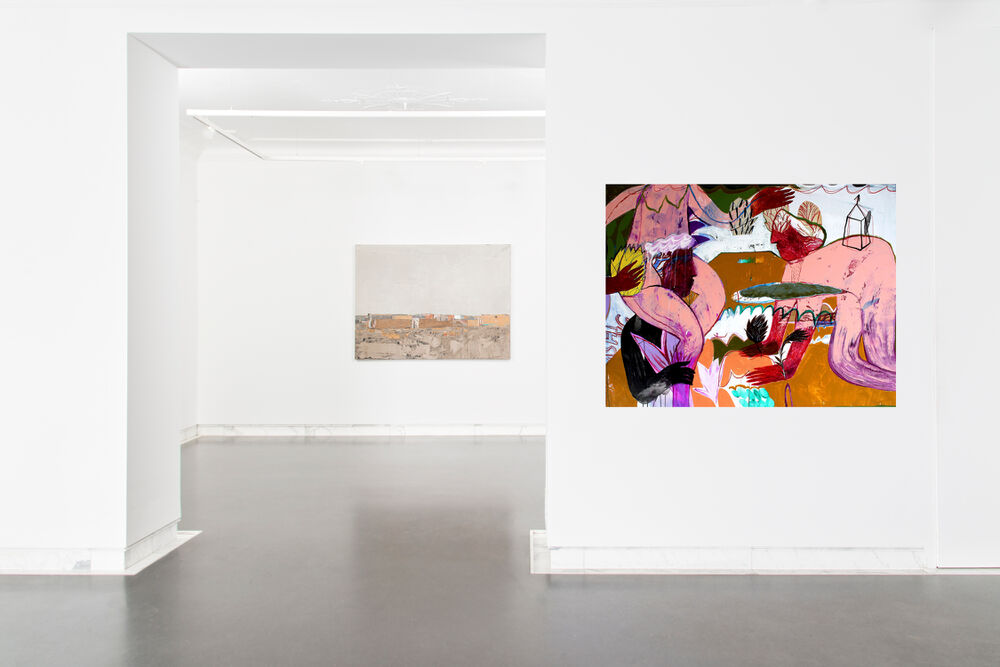 Rusudan Khizanishvili
Exhi­bi­tion view, "AB- UND ZUSAGEN | GEDANKEN EINES GALERISTEN", Berlin, 2020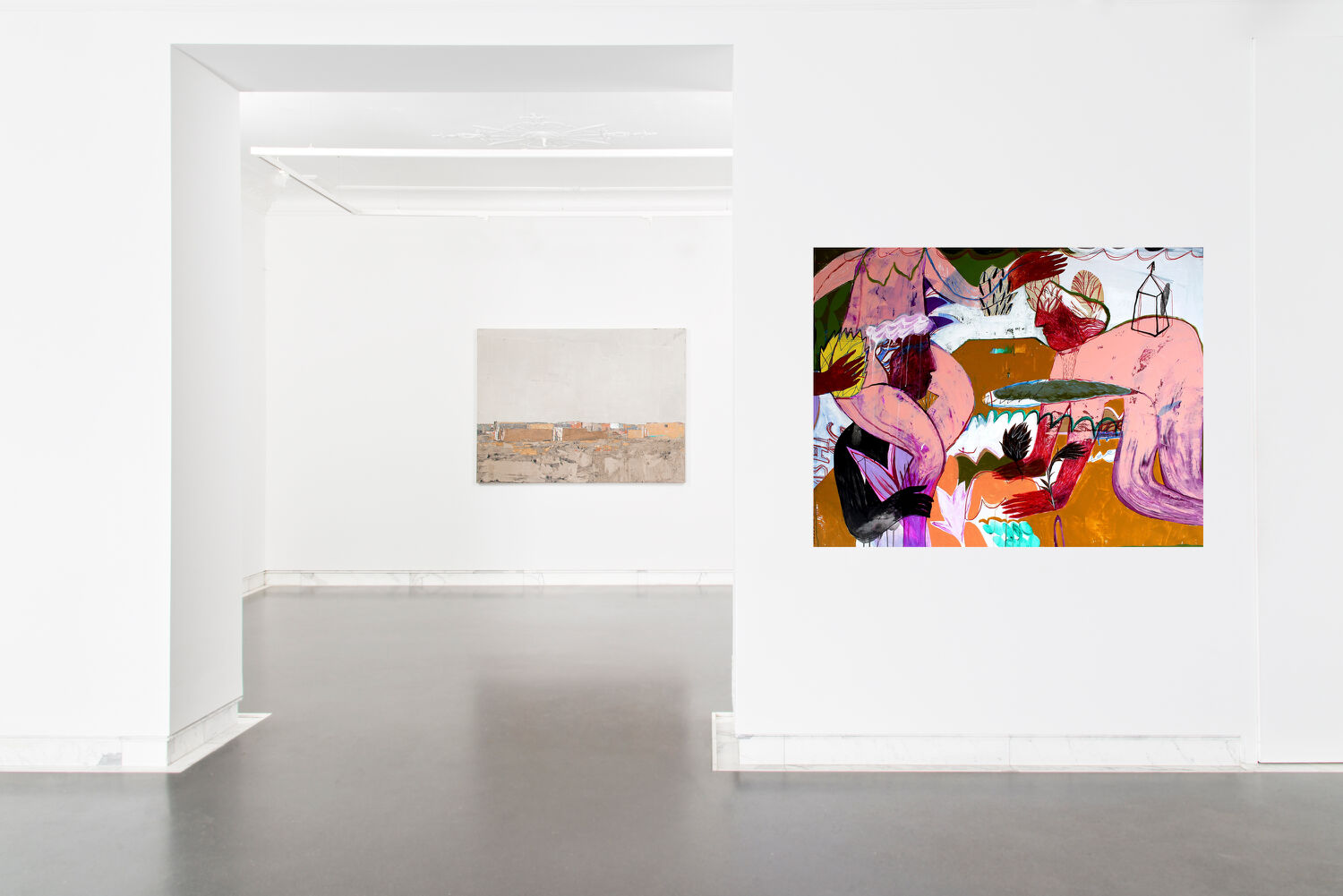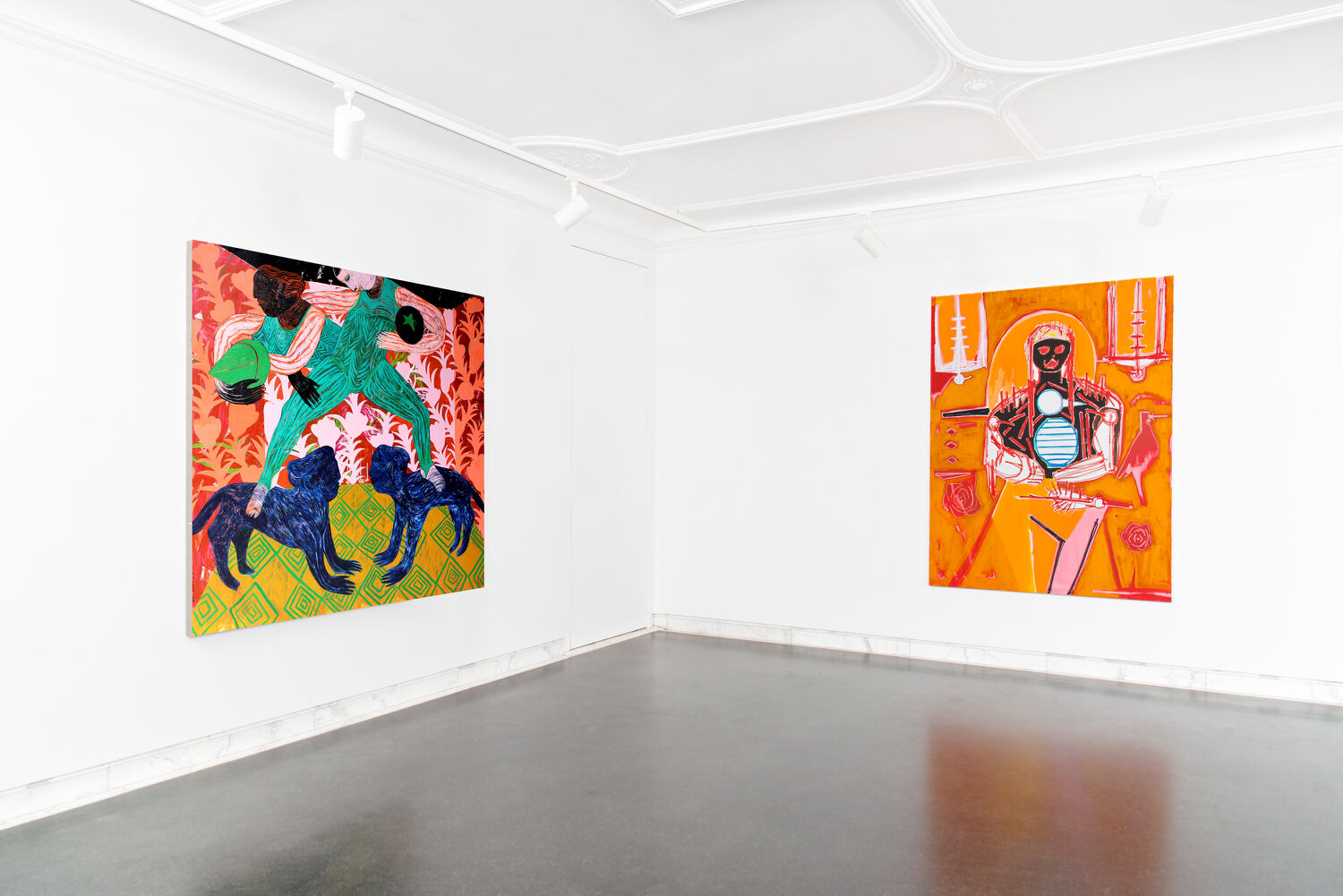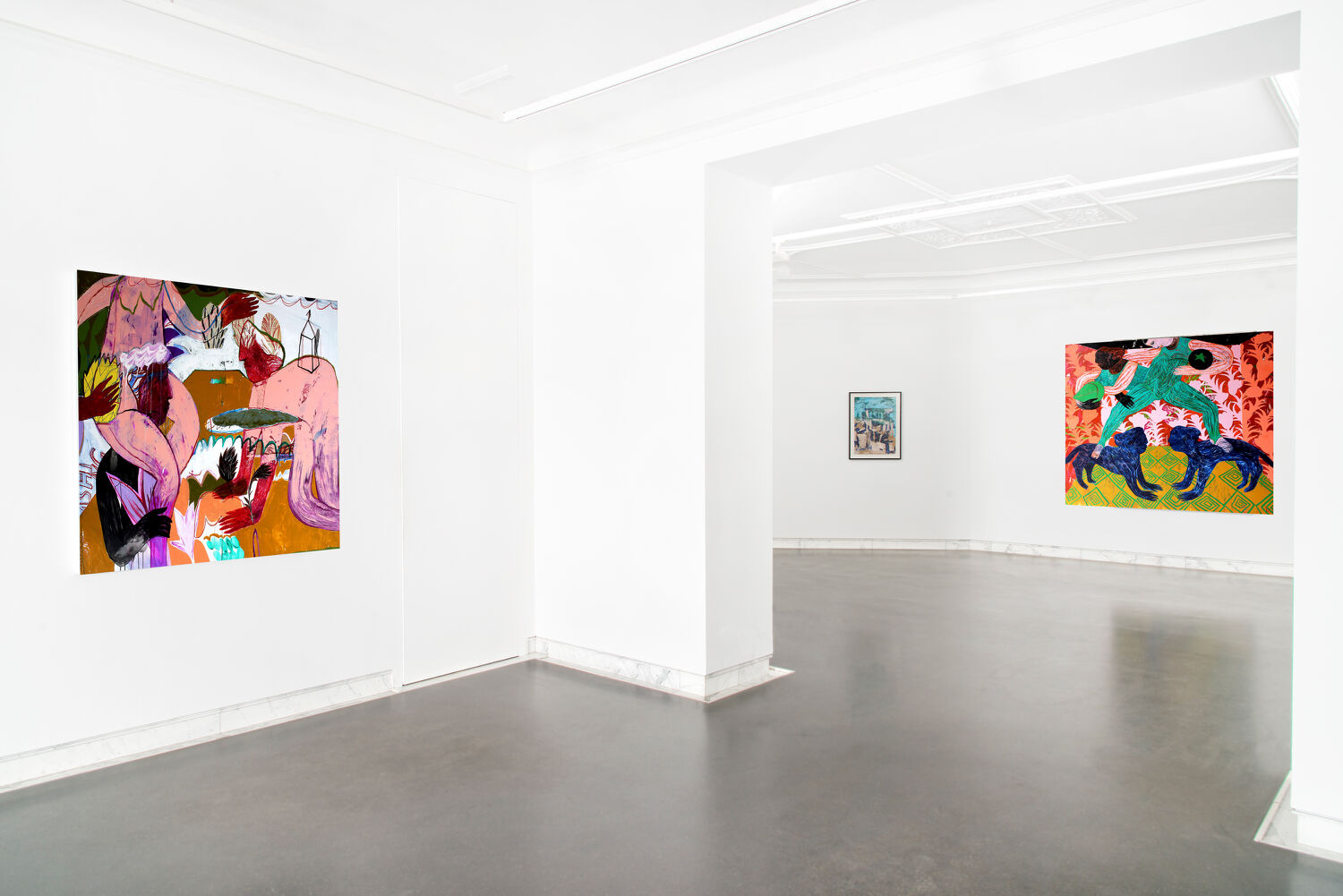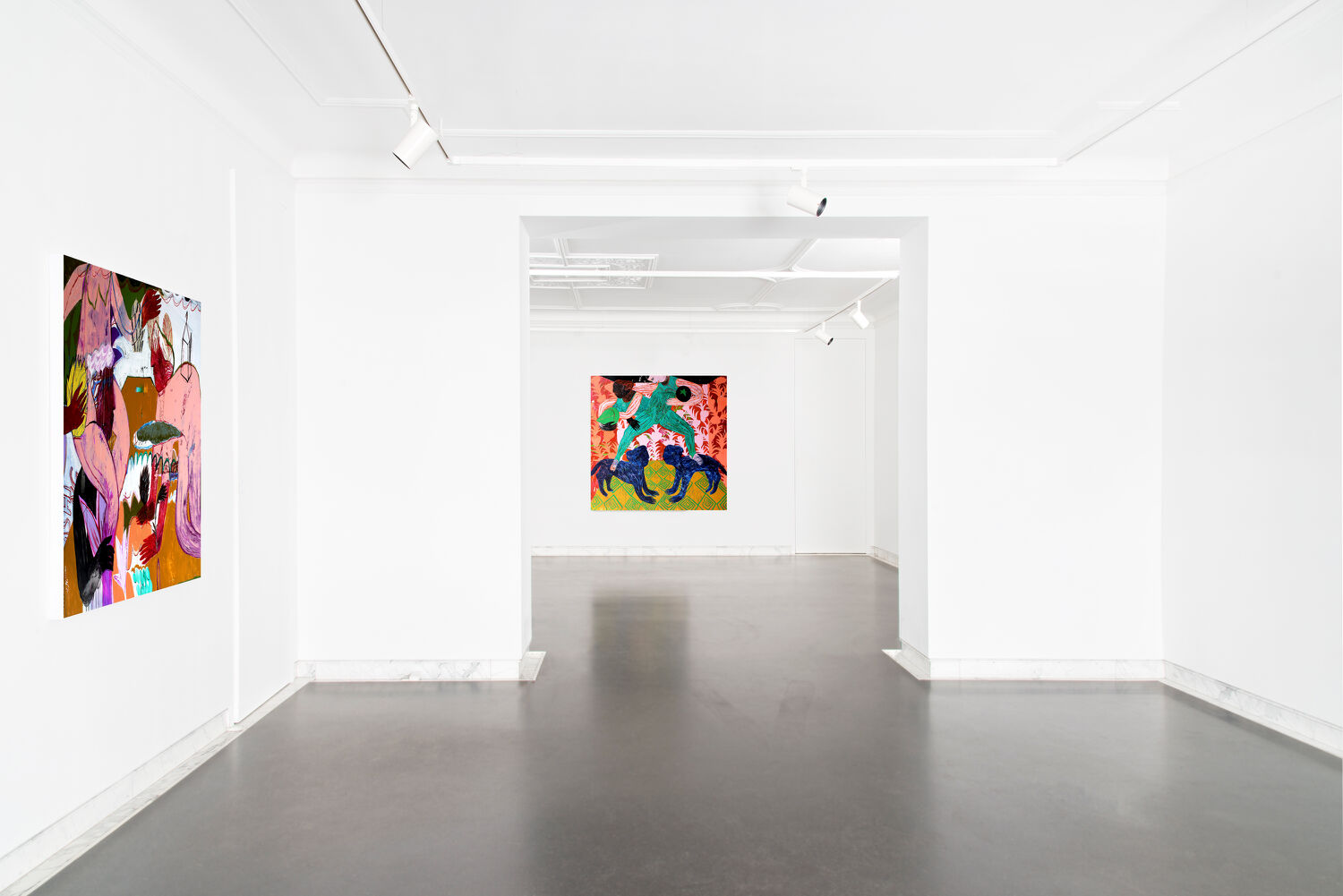 Rusudan Khizanishvili
Exhi­bi­tion view, "AB- UND ZUSAGEN | GEDANKEN EINES GALERISTEN", Berlin, 2020